Solder Wire HS10
The solder wire HS10 is a product which has proven itself for many years. It has been developed for high quality requirements in industrial manufacturing and for fast repair and resoldering.
HS10 stands out due to its high activity, rapid dispersion and electrically safe residues.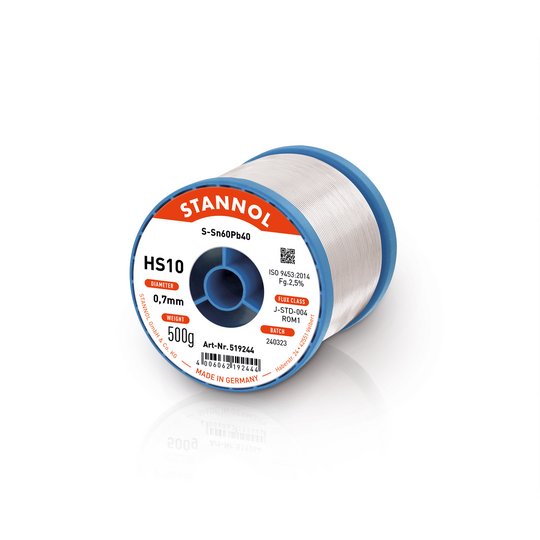 Product Advantages
halogen-activated natural resin (colophony)
rapid dispersion
solid, non-adhesive residues which can remain at the soldering point.
No-Clean
Application
The solder wire HS10 can be used for manual and machine soldering in the area of electrical engineering and electronics.
Do you have any questions about our products?
Our application engineers will be happy to help you. Contact us, we are here for you!