Flux X32-10i
The halogen-free activated No-Clean flux X32-10i shows a relatively wide process window. The application area of the flux is primarily in the field of solar module manufacturing. Use in consumer electronics and telecommunications is also possible.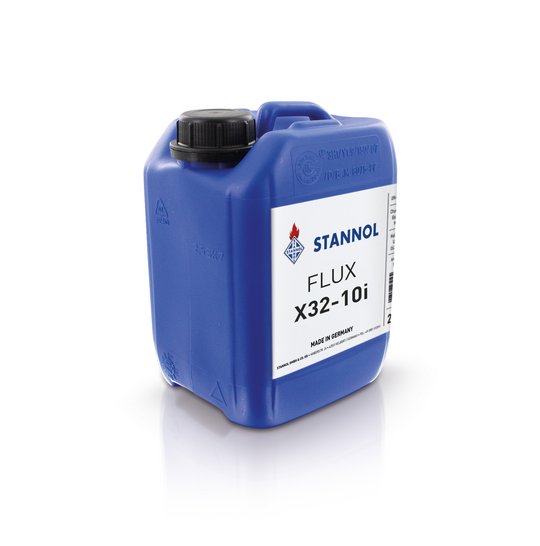 Product Advantages
halogen-free
No-Clean – low residue
light, transparent, electrically safe residues
good activity
Application
X32-10i is well suited for use in spray fluxers. The flux has proven itself well for soldering solar modules due to its composition with a higher solvent content. The settings of the soldering machine may have to be adapted for the higher solvent content.
Do you have any questions about our products?
Our application engineers will be happy to help you. Contact us, we are here for you!