Flux WF300S
WF300S is part of Stannol's more sustainable greenconnect range. The water-based No-Clean flux is suitable for use wherever organic solvents can be avoided. Due to an increased solids content, it is possible to reduce the volume to be applied so that the water as solvent can be easily evaporated in the preheating of the wave soldering system. WF300S has been specially optimised to reduce solder beads between adjacent connections.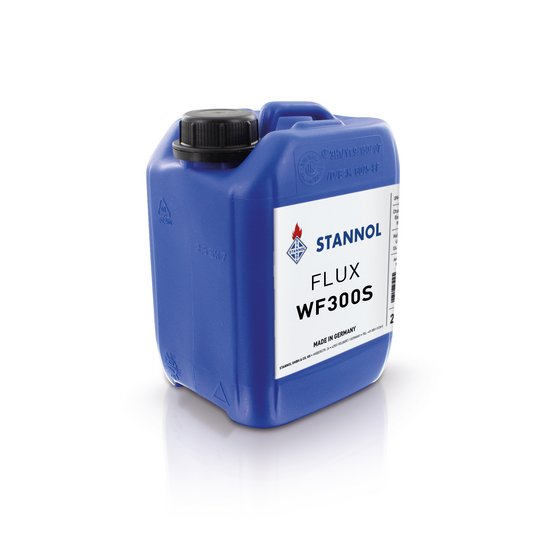 Product Advantages
90 percent CO2 savings
No-Clean
very effective on surfaces with poor solderability
optimised for the reduction of solder beads
non-flammable formulation, VOC content < 1%
increased solid content
easy storage and reduced health risks as water based
Application
The flux WF300S has been specially developed for use in wave soldering systems with spray fluxer. Here, application with and without nitrogen atmosphere is possible.
Do you have any questions about our products?
Our application engineers will be happy to help you. Contact us, we are here for you!