Flux AK-S-1
The lightly halogenated No-Clean flux AK-S-1 has been specially developed for cable tinning, tinning on component connections, soldering on copper or copper-passivated surfaces that are difficult to solder. It has a stronger activation than AK-1.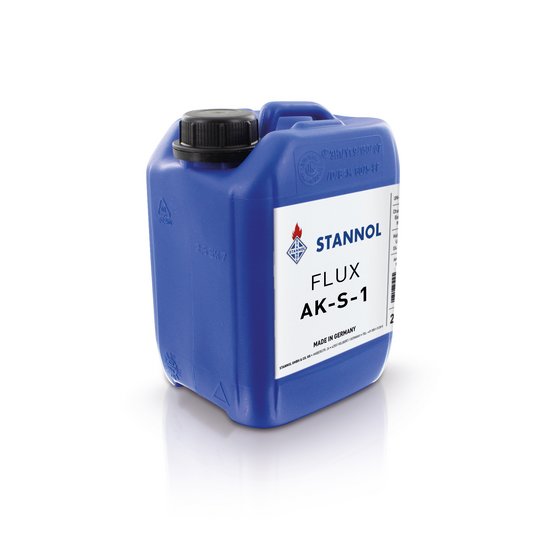 Product Advantages
good activity
stronger activation than AK-1
also wets surfaces with poor solderability
Application
The flux AK-1 is preferably used in dipping processes for tinning cables. The application method depends on the specific use; brush, drip or dispenser application are also suitable. If the activation of AK-1 is not sufficient to obtain sufficient wetting, AK-S-1 can be used as a more active variant. In this case, cleaning may be necessary afterwards.
Do you have any questions about our products?
Our application engineers will be happy to help you. Contact us, we are here for you!