Flux EF270F
The halogen-free activated No-Clean flux EF270F with its medium activity perfectly completes the EasyFlux series. Using especially matching activators, this flux achieves very good wetting on various surfaces. It can be used for soldering with lead-free and lead containing alloys. The version EF270 "F" is equipped with additives, to enable a safe and continuous foaming even on older foam fluxing units. This ensures a uniform flux film on the PCB and therefore an excellent soldering result.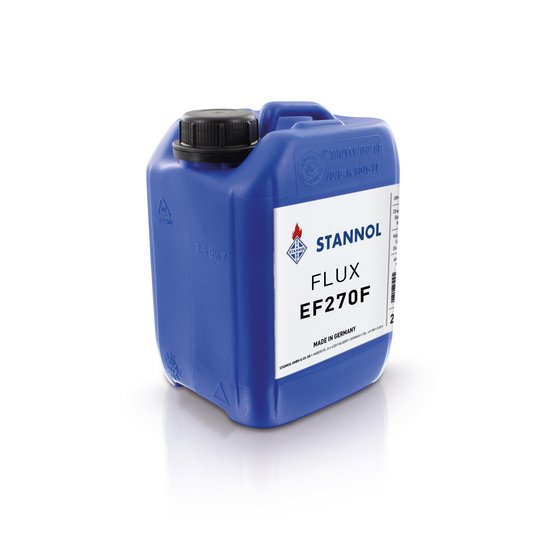 Product Advantages
No-Clean
good wetting around and in through-holes
hardly any visible residues
high electrical safety of the residues
developed for the application with foam fluxing units
resin- and halide free formulation
Application
The flux EF270F is an optimised version of EF270 for use in foam fluxers. It can also be applied in spray fluxers without any problems. The combination of solids ensures good wetting of various surfaces (e.g. OSP, Ni/Au, HAL). The flux EF270F can be used under all atmospheric conditions (partial nitrogen spraying, tunnel systems and without nitrogen).