Solder Wire Kristall 505
Solder wire Kristall 505 is based on a light halogen-activated No-Clean flux. It has been developed for high demands in conventional soldering and SMD soldering in industrial manufacturing as well as for repair and re-soldering.
The Kristall 505 wire flux has been designed on the basis of synthetic resins and combines high activity and good flow properties with low amounts of solid and electrically safe residues in an excellent way.
.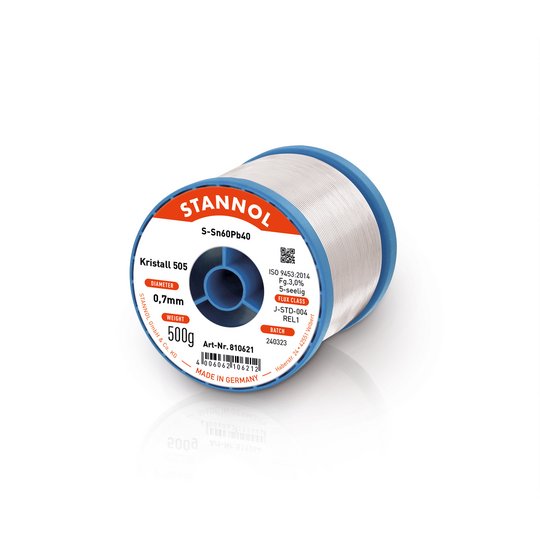 Product Advantages
low halogenated activation
colourless residues
fast soldering also on difficult surfaces
high dispersion
mild odour
Application
Kristall 505 can be used for hand and machine soldering in the field of electrical engineering and electronics. The solder wire shows its strengths where wettability may not be ideal and speed is required.
Do you have any questions about our products?
Our application engineers will be happy to help you. Contact us, we are here for you!