Solder Paste SP2200
SP2200 solder paste is part of our more sustainable greenconnect series. The innovative solder paste was developed for high-volume, lead-free SMD electronics manufacturing and contains a highly active L0 No-Clean flux. With a special formula for excellent wetting, it meets the wetting requirements on surfaces found in any volume production today. The small amount of residues left after reflow is bright, transparent, electrically safe and does not need to be removed.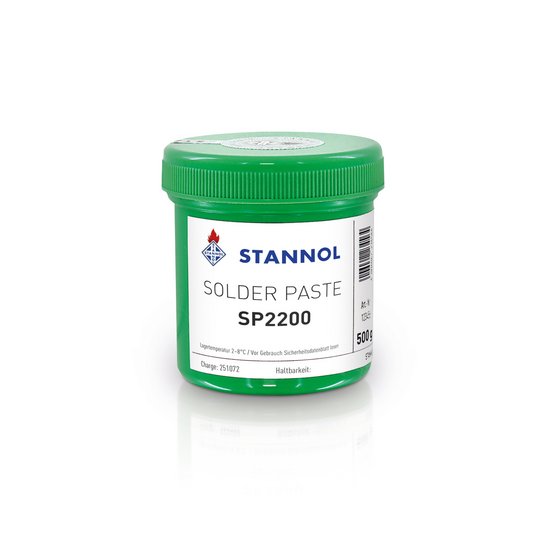 Product Advantages
especially developed for use with lead-free alloys
very good printing after long printer downtime
reflow possible under air or nitrogen
high wet bonding strength for use on high speed mounting systems
high open time of the printed circuit board
Application
The solder paste SP2200 has been developed for stencil printing. With the TSC405, TSC305 and TSC0307 alloys as solder powder in classes 3 (25-45 µm) and 4 (20-38 µm), the solder paste SP2200 can be used in all common open and closed printing systems.
Available Delivery Forms
Do you have any questions about our products?
Our application engineers will be happy to help you. Contact us, we are here for you!