Solder Paste SP1200
The solder paste SP1200 has been developed for leaded SMD electronics manufacturing and contains a highly active type ROL1 No-Clean flux. With a special composition for excellent wetting, this solder paste meets all requirements for good solder joint formation. Especially on poorly solderable surfaces, SP2100 can show its strengths. The small amounts of residue after reflow are bright, transparent, electrically safe and do not need to be removed.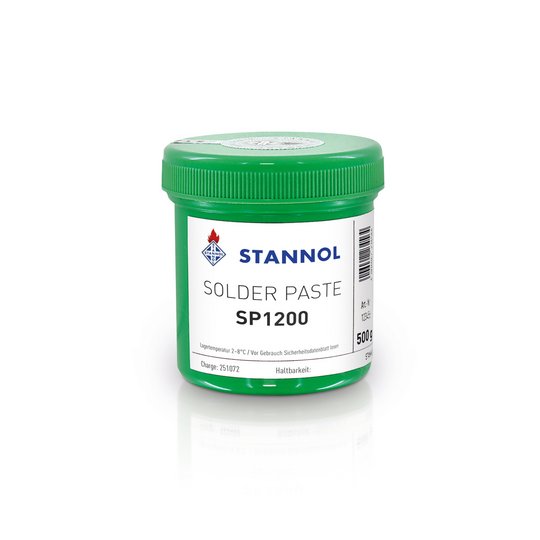 Do you have any questions about our products?
Our application engineers will be happy to help you. Contact us, we are here for you!