Flux Solder Fluid No.1
The Flux Solder Fluid No. 1 containing halogens is a highly activated inorganic flux. It is mainly suitable for soldering steel/iron, zinc and nickel. This flux is not suitable for use in electronics as it has a corrosive effect.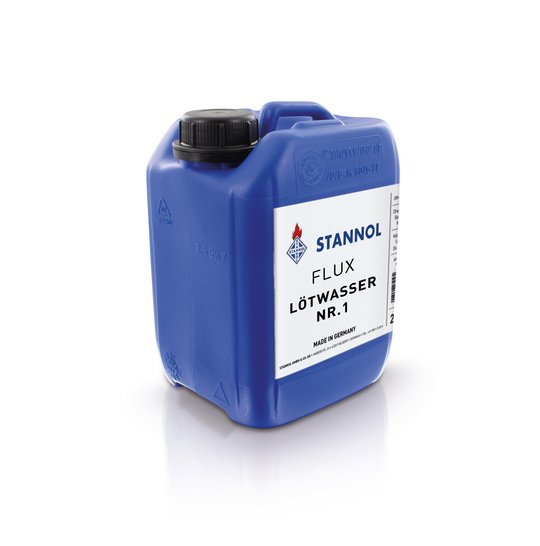 Product Advantages
soldering of steel/iron, zinc and nickel
strong activation
good cleaning necessary
water-soluble residues
Application
The type of application depends on the use and is applied either by brushing, dripping or dipping. The flux can be diluted with water if required. The residues must always be cleaned well with water. Better cleaning results are achieved with warm water.
Do you have any questions about our products?
Our application engineers will be happy to help you. Contact us, we are here for you!