Flux EF330
The halogen-free activated No-Clean flux EF330 has been developed and optimised for wave soldering of electronic assemblies. The halogen-free activation shows very good wetting on different surfaces.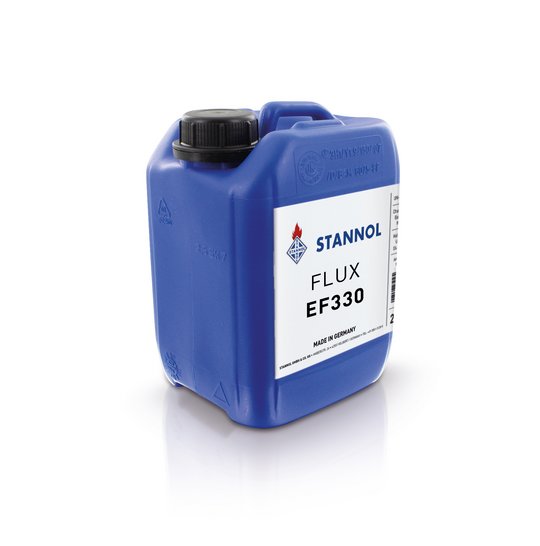 Do you have any questions about our products?
Our application engineers will be happy to help you. Contact us, we are here for you!