Flux X33-08i PV
The Stannol solder flux X33-08i PV has been especially developed for use in the photovoltaic industry. The flux relies on a complex alcohol-based composition that is free of rosin and halogens and also has a low solids content. Due to its excellent wettability on solar cells, X33-08i PV is an excellent choice for companies in the photovoltaic industry looking for a high-quality and reliable soldering flux.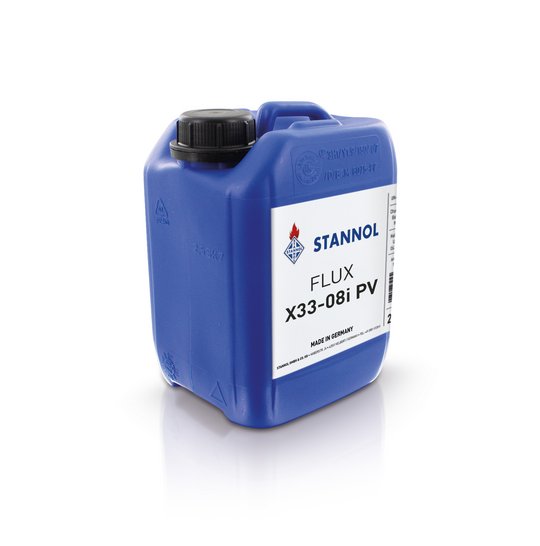 Product Advantages
J-STD-004 Class ORL0
optimised for use in photovoltaics
low residue and non-corrosive
suitable for immersion and spray application
excellent peel force resistivity
excellent wettability on solar cells
Application
Stannol X33-08i PV can be applied by spraying or dipping. It is suitable for both automated spray and stringer applications and can also be used for hand soldering. Stannol X33-08i PV meets the requirements for optical cleanliness. It leaves minor residues in the soldering system.