Flux WF130
Stannol WF130 is part of Stannol's more sustainable greenconnect series. It is a water-based, halide-free and low-solid flux, developed for the use in industrial electronics manufacturing. WF130 helps to reduce emissions of volatile organic compounds (VOC) by replacing IPA with water as solvent.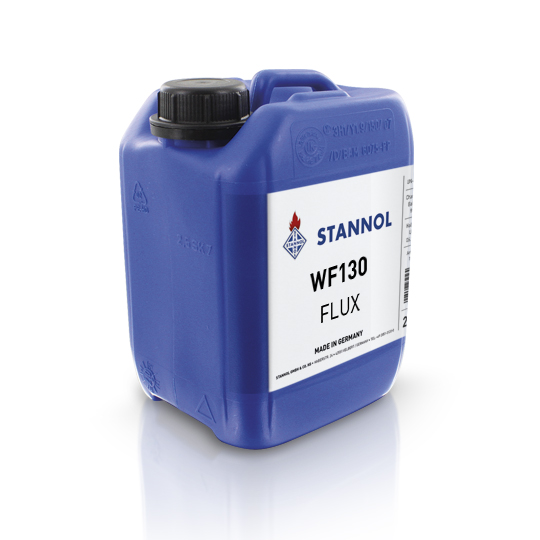 Product Advantages
90 percent CO2 savings
No-Clean
leaves electrical safe residues – no removal of residues required
for all available lead-free alloys/solders
application with spray fluxer
non-flammable formulation (VOC content < 1 percent)
ensures good wetting
easy storage and reduced health risks, since water-based
Application
The flux WF130 was developed for industrial electronics manufacturing for wave soldering under air and nitrogen. It shows good wetting on oxidised copper as well as on all common protective coatings (HAL, Ni/Au, chem. Sn and chem. Ag). Furthermore, the flux WF130 ensures a good filling of through-holes.